That Pretty Pink Nursery
As things finally settle down in the 8 month mark, I've finally found the time to snap some pics of my little girls nursery and share the details. I decided to take on the room and decorate it myself as I am obsessed with all things baby, especially baby girl! I wanted to add some personal touches in the room make it light and airy and stay on a budget. After searching endlessly for a large over the crib painting with no luck, I decided to do my own. The painting became my focal point in picking out everything else in the room. I must say it's still my favorite (and husbands) room in the house, it's laid back, cozy, and bright with a great view over our backyard. I had received so many questions on where things were from, I have decided to link everything in this post.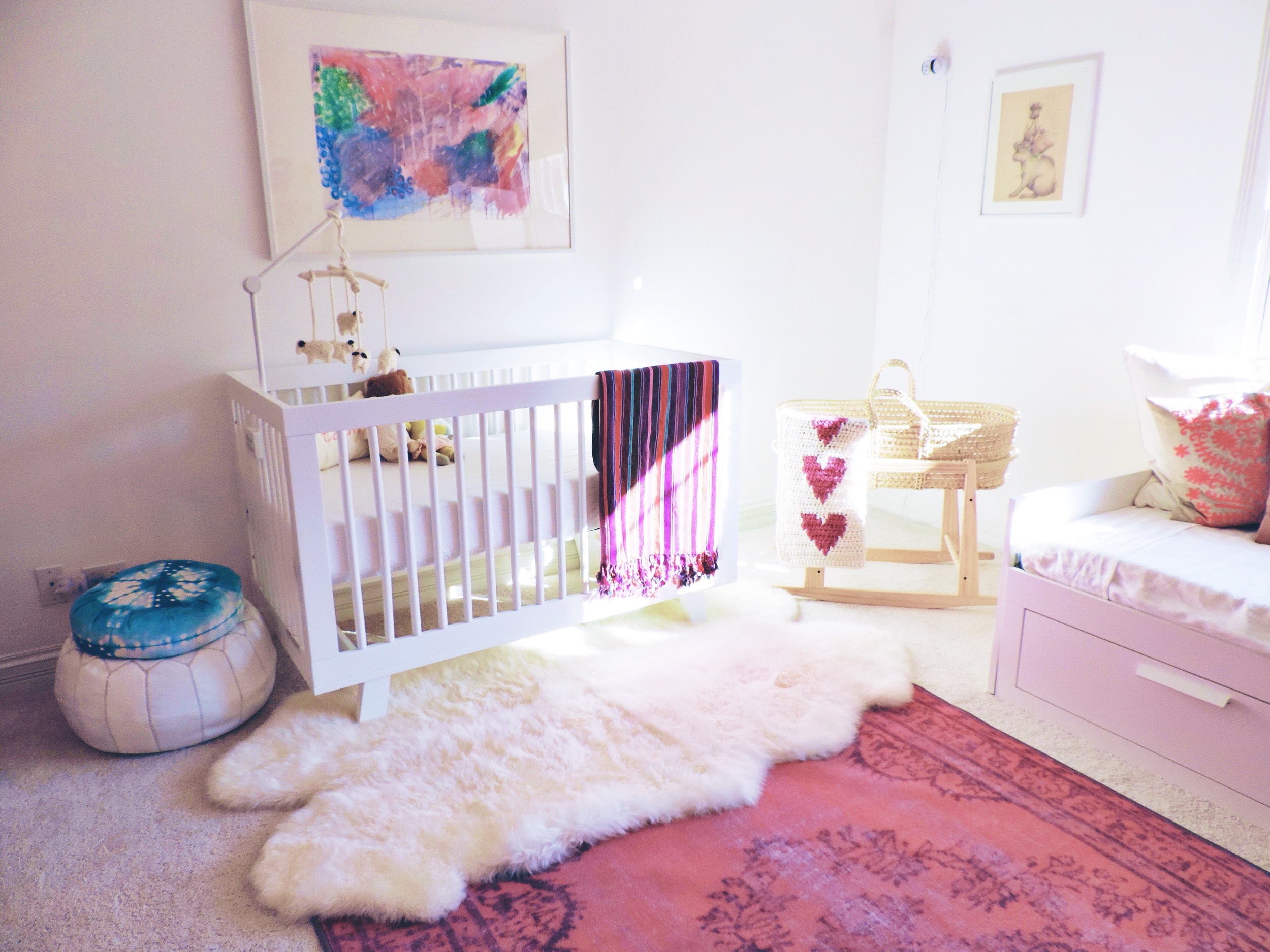 Links
I loved doing this write up, had so much fun taking the photos. Lots of great memories are continuing to be made in this room. If I left anything out feel free to ask in comments and I will respond.
xoxo